Countdown to Reservations End Date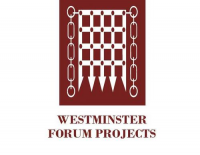 Event Details
Starts on:
29/04/2019 08:30 AM
Ends on:
29/04/2019 01:00 PM
Location:
Central London, UK
Description
This one day seminar will examine the next steps for the implementation of the T-Level programme with the Education and Childcare, Digital, and Construction T-Levels due to be taught from 2020 for the first time.

Delegates will discuss the key implementation challenges, looking at the design of the curricula with the expected publication by the Institute for Apprenticeships of the final content of the first three subjects expected later in the autumn. The seminar follows the recent announcement by the Secretary of State of £38m capital funding expected to be available from Spring 2019 for the first T-Level providers.

The conference will be an opportunity to discuss key themes emerging from Ofqual's recently published final consultation on their regulatory approach to the new qualifications - and follows the initial consultation which confirmed that the regulator will allow students to take exams more than once throughout the year, allowing them to resit without delay.

It will also consider the assessment and regulation format more widely, including the potential impact of moving to a single awarding body per qualification as the Department for Education launches a competition inviting bids to win the right to develop, deliver and award the first three qualifications - alongside concerns surrounding the potential complexity of the new grading system and the potential impact of a further set of exams in the summer period.

Attendees may expect discussion on the compulsory work placement element of the T-Level, including issues of employer engagement, with a recent DfE report finding evidence of tension between the willingness and capability of employers to offer T-Level industry placements alongside already existing apprenticeships, and financial concerns for some employers.

Further sessions assess how to prepare the teaching workforce for delivery alongside the teaching of other qualifications, and whether changes are needed to initial teacher training in preparation for T-Levels - as well as what is needed to ensure that T-Levels deliver on their objective parity of esteem with A-Levels.