Countdown to Reservations End Date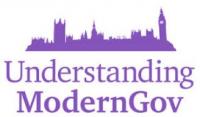 Event Details
Starts on:
19/03/2019 09:15 AM
Ends on:
19/03/2019 04:15 PM
Location:
Central Edinburgh, UK
Description
With the funding levy for apprenticeships introduced in April 2017 and an increasing support from the Scottish Government for organisations to take on apprentices, now is the time to look at how to establish a successful apprenticeship programme.

This one day course is designed to provide attendees with guidance on the current policy and funding arrangements, as well as to teach how to develop and implement a successful apprenticeship programme. Learn how best to promote apprenticeships to prospective apprentices, gain an understanding of the positive impact that apprentices can have on an organisation and see how to develop an organisation's culture so that apprentices can thrive.

Hear from a number of best practice case studies and get involved in interactive discussions with likeminded people, leaving the day confident of the ability to maximise retention and progression of apprentices, whilst also ensuring that the needs of the organisation are met.

Learning outcomes include:
• Hear the latest policy updates for apprenticeships in Scotland
• Learn how to promote apprenticeships through vital engagement with potential apprentices
• Understand how to design an innovative apprenticeship programme
• Discover the importance of effective communication and collaboration between key stakeholders in the process of creating an apprenticeship programme
• Identify the role of business in developing apprentices and how apprenticeships can help meet the needs of business.