Countdown to Reservations End Date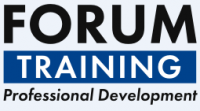 Event Details
Starts on:
27/02/2019 09:00 AM
Ends on:
27/02/2019 04:15 PM
Location:
Renaissance Manchester City Centre Hotel, Blackfriars Street, Manchester M3 2EQ
Description
On 9th October 2018, the Prime Minister announced new mental health initiatives. She has said that pupils will be given routine mental health checks and teachers will be trained to carry out the 'wellbeing' assessments at primary and secondary schools, to spot potential issues among children as young as four.
These assessments are a new element of the £1.9 billion plan to transform mental health in schools outlined in the green paper earlier this year.
Given that this issue is affecting children and young people at an alarming rate (1 in 4 girls under 14 have self-harmed within the space of a year), it's clear that vulnerable students are not being supported enough. That is why schools must step in and ensure they are equipped to support pupils effectively and compassionately.
Learning objectives include:
• Leading the way for Mental Health – covering the new wellbeing assessments for pupils, introducing mental health to the curriculum, staff training and communicating with external agencies
• Parents and Mental Health Issues – learn how to work with parents to support their children's mental health issues as well as recognising poor mental health in parents themselves
• Self-harm and Eating Disorders – how to identify and spot signs earlier, provide effective coping strategies and develop your listening and communication skills to support vulnerable pupils
• Exam Stress and Anxiety – understanding why the issue is on the rise, what school factors may be contributing to it and improving mindsets around examinations
• Gender Identity and Dysphoria – learn more about the Gender Dysphoria and the Equality Act, what avenues of support are available plus recognising depression and anxiety in gender dysphoric students
• The Impact of Bullying on Mental Health – looking at how to tackle social media and cyberbullying and keep up to to date with current and forthcoming trends.