Countdown to Reservations End Date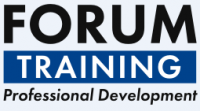 Event Details
Starts on:
20/03/2019 09:00 AM
Ends on:
20/03/2019 04:00 PM
Location:
Central London, UK
Description
2019 is to be the year of change for academy finance so this one day conference will provide delegates with the tools to deliver outstanding financial efficiency for their Trust.
Learning objectives include:
• National funding and finance changes in 2019 – what to expect? – understand that the Trust will be affected by changes in national funding formula, learn about the post 16 funding update and explore new income streams available
• Efficiency savings and improving margins – learn where and how to maximise efficiency savings across the Trust, determine where resources can be pooled and learn how to benefit from utilising DfE guidance documents
• Successful estate management – determine a strategy to maximise income from estate management plans, review current arrangements and identify where improvements are needed
• Administration skills for finance – hear how to effectively separate duties, centralise relevant finance procedures and determine how to best communicate/report to trustees
• Benchmarking and self-assessment – provide the Trust with a successful benchmarking procedure to stay ahead and how to formulate a development plan
• Effective financial management and planning – align the budget with the Trust's development plan, accurately assess the financial future and why auditing staff expenditure and resource management is vital to boost efficiency.