Countdown to Reservations End Date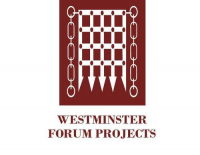 Event Details
Starts on:
19/03/2019 08:30 AM
Ends on:
19/03/2019 01:00 PM
Location:
Central London, UK
Description
This one day conference will examine the implementation of Ofsted's new Education Inspection Framework as the regulator consults ahead of its expected introduction in September 2019.
The changes to the Framework, recently outlined by the Chief Inspector, include the potential introduction of four new inspection judgements: quality of education; personal development; behaviour and attitudes; and leadership and management.
Delegates will discuss the implementation and impact of the new 'quality of education' judgement - which is intended to make the curriculum a greater focus of inspection and encourage schools, particularly at secondary level, to offer a wider range of subjects, as well as enable Ofsted to challenge the amount of time schools spend teaching to the test.
Attendees will consider issues raised by school leaders regarding the speed of the new Framework's introduction and its focus, with calls from the NAHT for Ofsted to take on a new role in identifying failure and offer greater insight for schools that are struggling.
The potential impact on teachers ahead of implementation will also be discussed. It comes with some leaders questioning whether the new framework is necessary and expressing concerns over increased teacher workload during initial implementation and doubts that it will lead to a cut in the time spent by schools in preparing for inspection.
Delegates may expect discussion on the effect on Ofsted itself with questions over whether, given resource and time constraints, inspectors will be able to judge schools effectively and meet the new framework's criteria.
Further sessions will look at the focus on pupils within the framework, and whether the regulator's proposal to split the personal development and behaviour judgements will succeed in its intention of offering students a greater opportunity to 'to grow as active, healthy and engaged citizens'.
The agenda will also bring out discussion on Ofsted's performance and future role in school improvement in the context of concerns raised by the Public Accounts Committee, including the frequency of inspections and the resulting impact on the provision of quality assurance following cuts to its budget.