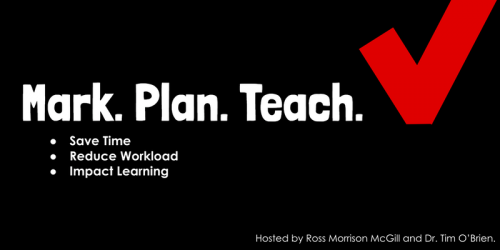 Event Details
Starts on:
18/06/2019 09:30 AM
Ends on:
18/06/2019 03:30 PM
Location:
Archbishop Tenison's School, 55 Kennington Oval, London SE11 5SR
Description
With teacher workload and mental health issues at record levels, ideas that work in the classroom to alleviate workload and support teacher wellbeing are essential. This one day course will offer delegates a range of strategies and insights into 'what teachers can do in the classroom' and 'why and how' they work. Delegates will also be advised on how to manage their own wellbeing.
Designed for every teacher, this course is full of practical ideas which deliberately mirror the teaching process. The event will be lead by Ross Morrison McGill, advising on classroom strategies, supported by a wide range of research together with psychological insight from leading psychologist, Dr Tim O'Brien.
A signed copy of the Mark. Plan. Teach. book is included in the price.