Countdown to Reservations End Date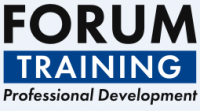 Event Details
Starts on:
24/09/2019 09:00 AM
Ends on:
24/09/2019 03:45 PM
Description
On the 16th January Ofsted launched a consultation into their proposed changes to the inspection framework, with the final framework and sector handbooks due to be published in the summer and come into effect in September.
This one day conference will explain the key changes, new judgement areas and criteria, and what inspectors will be looking for.
Under the new framework providers are expected to be judged on: quality of education; behaviour and attitudes; personal development and leadership and management.
Learning objectives include:
• An introduction to the framework to ensure delegates know what has changed and what steps are required to achieve outstanding
• Understanding how inspectors will judge quality of education and how to prepare
• Effectively managing behaviour and attitudes to learning, and engaging with parents on behavioural issues
• How to meet Ofsted's expectations around personal development, including ensuring pupils are ready for the next educational stage
• Demonstrating successful leadership, staff management and effective safeguarding procedures to inspectors.