Countdown to Reservations End Date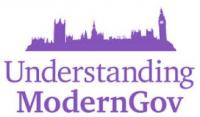 Event Details
Starts on:
22/05/2019 09:15 AM
Ends on:
22/05/2019 04:15 PM
Location:
Central Edinburgh, UK
Description
The Scottish Government has put pupil health and wellbeing within the top three topics of focus for improvement across schools in Scotland, along with fundamental class subjects literacy and numeracy. This timely and interactive training course will provide delegates with the chance to share their school's experiences and hear from some best practice schools across Scotland on their successful strategies in supporting pupil mental health.
Learn how to embed a positive culture of mental health awareness and implement strategies of early intervention in school. With the Mental Health Foundation reporting that 10% of young people aged between 5 and 16 years have a diagnosable mental illness, and fewer than 25% of these children receiving appropriate treatment, it's more important than ever to focus on tackling mental health in children as early as possible.
Attend this course to gain a clear strategy on how best to support children and young people with mental health needs in school. Return to school with the best approach to make a positive impact on all pupils' mental wellbeing and resilience.
Learning outcomes include:
• Discuss common challenges when considering mental health in young people and how to tackle these with reference to the nationwide Mental Health Strategy 2017-2027
• Learn how to embed a culture of mental health awareness and support for both teachers and pupils
• Know the options available to the school when it comes to external engagement with third parties, including charities, local councils and child and adolescent mental health services (CAMHS)
• Hear from a range of best practice schools on their successful strategies and how these have had a positive impact on their pupils
• Develop a mental health strategy which will be highly beneficial to the school community.