Countdown to Reservations End Date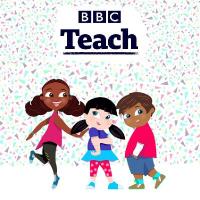 Event Details
Starts on:
21/03/2019 05:30 PM
Ends on:
21/03/2019 07:30 PM
Location:
Hampden Park Stadium, Glasgow G42 9DE
Description
This TeachMeet session is guaranteed to inspire and energise. The theme is wellbeing and the event is hosted by BBC Teach.
There'll be inspiring talks by teachers, a preview of Super Movers (free literacy and numeracy resources for teachers from the BBC and the Premier League) and a whole lot of networking.
Primary school teachers, teaching assistants and other educators are invited to join in sharing ideas tips and experiences around teacher and pupil wellbeing - as an audience member or as a speaker.
It will be a great opportunity to network, engage, learn, share and pick up insights from other passionate educators.