Countdown to Reservations End Date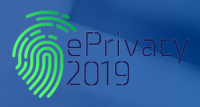 Event Details
Starts on:
25/06/2019 08:45 AM
Ends on:
25/06/2019 04:00 PM
Location:
Central London, UK
Description
There are vital changes on the horizon for data, information governance and compliance professionals that must not be ignored including the EU's ePrivacy Regulation set to be implemented in 2019.
As the United Kingdom is a global leader in the data economy, accounting for 11.5 % of global cross-border flows, it is vital that organisations are well informed and prepared for the future with significant changes on the horizon.
This one day conference will bring together Central & Local Government, the voluntary sector, the higher education sector, wider public sector and private sector organisations, to hear from key policy makers and senior government officials.
Delegates will:
• explore the next steps in delivering high quality ePrivacy solutions that can further protect organisations
• assess how to successfully meet the standards of GDPR and new ePrivacy regulation
• gain insights on the role of CDIOs and DPOs
• analyse how to review current practices and processes, highlighting key areas of importance
• discuss the role of local and central government in protecting some of the nation's most sensitive information
• learn how to support value for money and maximise funding in the delivery of ePrivacy provision
• evaluate how to enhance multi-agency working to effectively identify and meet the needs of a diverse public sector.
Don't forget to quote 'IGEdCentral20' when booking to claim your exclusive 20% discount!
There are three ways to register: call: 0203 770 6580; email: This email address is being protected from spambots. You need JavaScript enabled to view it.; or click the link below to visit the event website.