Countdown to Reservations End Date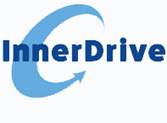 Event Details
Starts on:
24/05/2019 09:00 AM
Ends on:
24/05/2019 04:00 PM
Location:
Hotel London Kensington, 61 Gloucester Rd, London, SW7 4PE
Description
Metacognition is often defined as "learning to learn". The Education Endowment Foundation Toolkit has highlighted metacognition as one of the most cost-effective ways to help students improve their learning. As a result, metacognition and self-regulation approaches have rightly become increasingly popular.
This one day CPD workshop will help teachers learn more about what metacognition actually is, how to use it in the classroom and, above all, how to help students develop independent learning skills and strategies.
Delegates will:
• understand metacognition and dispel myths
• explore how students learn effectively
• create an environment that develops independent learning
• learn strategies that promote deeper understanding and enhanced learning
The workshop will provide:
• An evidence-based approach to improving metacognition
• Understanding and using retrieval practice, spacing, interleaving, and dual coding
• Learn practical techniques that may be used straight away, such as Modelling Your Thinking and Metacognitive Questions
• Enhance students motivation, self-awareness, and self-management.