Countdown to Reservations End Date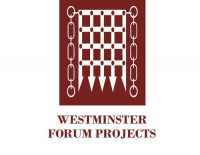 Event Details
Starts on:
13/11/2019 08:30 AM
Ends on:
13/11/2019 01:00 PM
Location:
Central London, UK
Description
This timely one day seminar will explore the next steps for SEND provision in England focusing on the transition to Education, Health and Care (EHC) plans, funding arrangements and opportunities for improving outcomes.
The seminar will provide an opportunity for delegates to consider the findings of the Education Select Committee's ongoing inquiry looking at the implementation and impact of the Government's 2014 SEND reforms.
It is also expected to follow the publication of the National Audit Office's report looking at support for pupils with special educational needs and disabilities, which will examine whether funding is allocated according to need; the state of support for pupils with SEND; and whether arrangements for reviewing the cost and quality of services run effectively.
Delegates will discuss the transition to EHC plans, amidst concerns over delays, application refusals and differences in the quality of the plans across different parts of the country and how best to develop effective multi-agency collaboration between the education, health and social care sectors.
Sessions will also focus on future funding levels for SEND provision following the Government's announcement of additional funding late last year following predictions from the Local Government Association of a possible funding shortfall by 2020/2021 with some councils already experiencing difficulties.
Further sessions will offer the opportunity to discuss support for teachers and how technology can be used to improve educational outcomes for pupils with SEND. Delegates will also look at the Government's pledges to open new free schools to create places for pupils with SEND and others struggling in mainstream education, intended to increase choice for parents and offer specialist support for pupils with complex needs and how to address 'off-rolling' and exclusions for pupils with SEND.