Countdown to Reservations End Date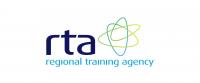 Event Details
Starts on:
23/08/2019 09:00 AM
Ends on:
23/08/2019 04:00 PM
Description
With a lot of schools facing smaller budgets, tough choices have to be made - and often, premises management and refurbishments take a back seat. In fact, this was recently well documented on the recent BBC documentary series Schools.
But investing in the right training to ensure managers have the right skills and know-how to prioritise will go a long way to helping address this challenge.
This one day training will provide Site and Premises Managers with the necessary skills to enable smoother running of their school.
The key topics for this training include:
• Health and Safety: ensuring compliance within the school
• Risk management: monitoring and maintaining assessments
• Maintenance: surveys, plans and when to use external contractors
• Managing budgets: working with the SBM and headteachers
• Managing staff: full site coverage, performance and development.