Countdown to Reservations End Date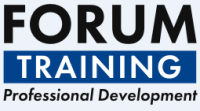 Event Details
Starts on:
19/11/2019 09:00 AM
Ends on:
19/11/2019 04:00 PM
Location:
Central Manchester, UK
Description
Raising school attendance is still as challenging as ever for schools. Working with students and parents and carers to convey the importance of regular attendance needs an effective strategy and there's lots to prepare for with the new Ofsted inspection framework coming up this September.
The School Attendance Conference 2019 is back for it's sixth year running and is a key event for all schools. This one day conference will address the cause of absences and provides expert knowledge, practical advice and real solutions.
Learning objectives include:
• Legislation and the national picture
• Ofsted's new inspection framework and what this means for attendance
• Mental well-being and how this can impact attendance
• Looking at what works: the latest thinking and initiatives to improve attendance
• Effective tracking and monitoring strategies.