Countdown to Reservations End Date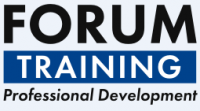 Event Details
Starts on:
16/10/2019 09:00 AM
Ends on:
16/10/2019 04:15 PM
Location:
Central London, UK
Description
Most schools are still experiencing a crisis when it comes to their pupils mental health. Recent negative portrayals of young people's emotional wellbeing ('snowflake generation') have done nothing to help this epidemic. The likelihood is that at least 1 in 10 of pupils are experiencing a mental health issue.
With new initiatives being announced to help schools tackle this challenge, including a mental health check for all pupils, it's vital that schools are being proactive in their approach to supporting children.
This one day conference is designed to ensure delegates have the necessary resources and skills to help children and young people develop better mental health.
Key topics covered include:
• Tackling poor mental health in schools – current and future legislative outlook: look at new guidance and government initiatives to tackle poor mental health and ensure the maximum is being done to support pupils
• Engaging parents and guardians: gain crucial guidance on working with parents to support pupil's mental health, plus learn how to recognise when there might be problems at home
• Self-harm and eating disorders: benefit from additional training on this particularly distressing topic, including identifying signs and symptoms, communication strategies and working with external bodies
• Exam stress and anxiety: discuss why there has been an increase in exam-stress and anxiety, how the school and assessment environment might have contributed, and how all staff can help to support pupils and manage the pressures
• Building resilience and coping strategies for pupils: develop school-wide techniques to build resilience, promote health behaviours and learn intervention strategies for at-risk students
• The impact of social media and cyber bullying: how the rise of social media has effected children and young people's mental health, tackling cyber-bullying, and engaging positively with social media.