Countdown to Reservations End Date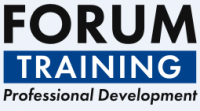 Event Details
Starts on:
19/11/2019 09:00 AM
Ends on:
19/11/2019 04:00 PM
Location:
Central Manchester, UK
Description
Ofsted is looking for Pupil Premium spend to be well-implemented and well-planned. But with best practice continuously changing, it's key that effective tools and strategies are being used to measure spend effectiveness.
This one day conference will provide delegates with practical ways to improve Pupil Premium spend together with up-to-date guidance on how best to demonstrate this effectively.
Attendees will enjoy a mixture of expert led sessions and case studies, with learning objectives covering:
• The national picture of pupil premium
• Ofsted's inspection of pupil premium under the new framework
• Closing the gap – what works, and how do we know?
• Improving attainment and well-being of disadvantaged students
• Effective spending and monitoring of pupil premium as a funding stream.