Countdown to Reservations End Date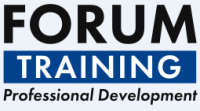 Event Details
Starts on:
19/11/2019 09:00 AM
Ends on:
19/11/2019 04:00 PM
Location:
Central Manchester, UK
Description
Mental health of pupils, preparing for inspection and effectively using classroom staff are some of biggest concerns that educators have for their SEN provision.
This one day conference will bring delegates up to speed with the latest developments, techniques and guidance to ensure they are working towards best practice.
Learning objectives include:
• Understand the role of the SENCO – including legislation, guidance and partnerships
• Ofsted's new inspection of your provision and the key changes to procedures
• Ways to provide support outside of the classroom and getting it right
• Mental well-being of SEN students, building resilience and spotting signs beyond a student's condition
• Writing a successful EHCP including preparation, evidencing and applications.