Countdown to Reservations End Date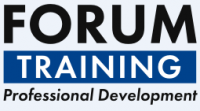 Event Details
Starts on:
19/11/2019 09:00 AM
Ends on:
19/11/2019 04:00 PM
Description
This one day conference will provide delegates with new strategies to improve HR structure, keep up to date with the latest developments in legislation, and see how to support HR management prior to Ofsted's new inspection framework (due September 2019).

In addition, attendees will understand how to support staff's mental wellbeing and learn practical tips which may be implemented right away. Employment tribunals will also be covered so delegates will be familiar with as much as possible – a full walk through of the process will be given. Attendees will also come away with new ideas on how to successfully recruit employees and how social media could benefit recruitment in more ways than one.

Learning objectives include:
• Legislation updates and Ofsted's new Inspection Framework – keep your school updated with latest changes to employment law and teachers pay and conditions, whilst learning what HR can do to prepare and support Ofsted's new inspection framework in September 2019
• Supporting staff mental health and wellbeing – what can HR do? – understand how to better support your staff's mental wellbeing and how promoting a healthy work/life balance will create an open workplace
• Recruiting successfully – building a winning team – learn how to get the best candidates, reel in the benefits of recruiting via social media and learn what other cost effective strategies can work best for your school
• The rise of employment tribunals – get to grips with everything you need to know about employment tribunals, including; responding to claims, documents you will need and who should contribute to the process
• Staff performance and appraisals – hear what effective strategies are being used by 'Outstanding' schools and how appraising support staff is important for whole-school developmentRestructuring staff and responding to change – identify how staff changes should be responded to and why being ready for change is so important as a school.