Countdown to Reservations End Date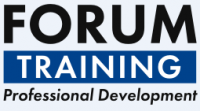 Event Details
Starts on:
17/10/2019 09:30 AM
Ends on:
17/10/2019 04:15 PM
Location:
Central Manchester, UK
Description
In England, 1 in 3 are likely to suffer a common mental health problem and mental ill health is estimating to be costing UK businesses between £33bn and £42bn a year. That means most likely that some colleagues are struggling with a mental health illness. How one responds and supports colleagues is vital to the health of the individuals as well as the company itself. The event will help delegates identify the early signs, and provide practical ways to create a mentally healthy workplace and provide effective ways to preserve employees' wellbeing and tackle the stigma that still exists.

This one day conference will develop delegates understanding of legal requirements, create a healthy workplace, prevent work-related sickness and support colleagues returning to work.

Learning outcomes include:
• Promote mental health and wellbeing in the organisation: boost morale and productivity by promoting wellbeing, understand the steps one can take to prevent work-related mental ill health and promote a healthy work/life balance
• Identify signs of possible mental health problems in employees: understand what can trigger common mental health problems and signs to look out for
• Encourage conversations about mental health: foster an environment where employees feel comfortable discussing mental health, appropriate language to use when having difficult conversations and handling disclosures
• Support employees with mental health issues: understand your legal responsibilities, supporting employees returning to work and creating a supportive work environment.