Countdown to Reservations End Date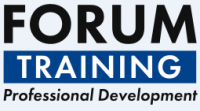 Event Details
Starts on:
29/01/2020 09:00 AM
Ends on:
29/01/2020 04:30 PM
Location:
Central London, UK
Description
School Business Managers are under increasing pressure and as budgets continue to be squeezed and workload increases, it is essential that they work as efficiently as possible.

This one day conference will enable delegates to stay up-to-date with the latest developments as well as network with other School Business Managers and find out about new products and services.
Key topics for this one-day conference include:
• The growing school business leader function
• Helping schools to carry out their mission statements
• Financial resource management including budgets, planning and resilience
• Income generation and marketing
• Effective staff management and building a healthier workplace
• Roundtable discussions led by industry experts including: using technology, negotiating contracts and procurement, school funding pressures, creative thinking for income generation, mental health and well-being - and much more!