Countdown to Reservations End Date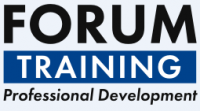 Event Details
Starts on:
19/11/2019 09:00 AM
Ends on:
19/11/2019 04:15 PM
Description
Curriculum is at the heart of Ofsted's new inspection framework. This is due to come into effect in September and they will be moving their focus from data to teaching and the quality of the school's curriculum.
Ofsted will expect the school to communicate curriculum intent, plan a strategy for successful implementation and improve long-term impact. Designing and implementing a broad and balanced curriculum that builds on prior learning, deepens knowledge and enhances skills is not an easy job.
This one day conference builds on research and the latest information from Ofsted and will provide delegates with greater clarification and guidance on what the new education inspection framework will mean in practice.
In addition to discovering how the planned changes will affect the way Ofsted inspects schools on the curriculum, attendees will also learn:
• The new Ofsted inspection framework and its impact on the curriculum
• Quality of the curriculum – intent
• Curriculum implementation
• Measuring and improving curriculum's impact
• Ofsted inspection of curriculum: what school leaders need to know.