Countdown to Reservations End Date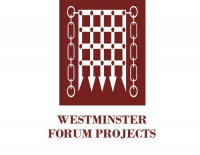 Event Details
Starts on:
04/03/2020 08:30 AM
Ends on:
04/03/2020 01:00 PM
Location:
Central London, UK
Description
This one day seminar will be an opportunity to discuss priorities for improving children and young people's mental health provision in England and follows commitments by the Government to improve provision through the NHS Long Term Plan.
Delegates will discuss key Government measures including the introduction of new mental health support teams in 48 areas across the country and the recent announcement of the Link Programme which aims to improve collaboration between schools and the NHS in the delivery of services to young people in need of mental health support.
Those attending will look at how to establish a co-ordinated, multi-agency approach between schools, the NHS and charities to tackling mental health concerns.
There will also be discussion on the implementation of the £9.3m Link Programme training scheme which aims to offer appropriate members of staff at every school, college and alternative provision unit training through a series of workshops intended to:
• improve partnerships between health and education services
• raise awareness of mental health concerns
• improve referrals to specialist help when needed.
The seminar follows the government announcement of 25 'trailblazer'areas for the new mental health support teams with twelve of these areas to trial a new four-week waiting time - key components of the 2017 government publication Transforming Children and Young People's Mental Health Provision: a Green Paper.
Delegates will discuss key findings from the trailblazer areas - with the Government recently confirming that it will roll out mental health support teams to further areas of the country - and the lessons that can be learnt from the four-week waiting time trails.
The conference also follows the launch of the mental health training programmes in seven universities across the country and will be an opportunity to discuss priorities and challenges for training the workforce.
It comes amidst sector concerns for the mental health of teachers themselves with the Department for Education's Career Framework highlighting the importance of increased support for teachers within the first two years of their career due to the emotional demands of the teaching role.
There will also be discussion on the increased workload pressure on staff as some take on additional responsibilities such as designated mental health leads within schools and colleges.
Following the recent announcement from Ofsted of a new series of joint inspections focusing on children's mental health - which will examine how local services including local authorities, schools, the police, youth offending teams and the NHS respond to children living with mental health needs - delegates will consider the initial findings and key lessons that can be learnt.
Further sessions will explore the introduction of health education in the curriculum and how the teaching of mental and emotional wellbeing should be integrated within the curriculum.