Countdown to Reservations End Date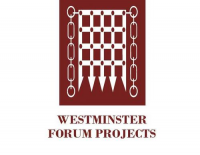 Event Details
Starts on:
02/04/2020 08:30 AM
Ends on:
02/04/2020 01:00 PM
Location:
Central London, UK
Description
This one day seminar will examine the next steps for primary assessment in England, looking at the implementation of teacher-mediated baseline assessment across primary schools.
The seminar will be an opportunity to consider what has been learned following completion of the trial for the baseline assessment, with the test to become statutory for schools in September 2020.
Delegates will look at the implications of the tests for primary schools - particularly the likely impact on teachers and pupils - as well as looking at the design of the test and its effectiveness in demonstrating the progress of children.
Further sessions will examine assessment in primary schools in the years after reception.
It comes with the Government intending to make key stage 1 assessment non-statutory from September 2023 and as it trials multiplication table checks, which schools will be required to administer to Year 4 pupils from June 2020.
Discussions will be held on effective measurement of school and pupil progress with the ending of tests at key stage 1 and the place of formative assessment as an alternative approach to assessment at primary level.
Delegates will also consider the priorities for assessing those below standard for national curriculum tests.
This comes as government continues to implement the recommendations of the Rochford Review, with the introduction of assessment on the seven aspects of engagement for cognition for non-subject-specific study - responsiveness, curiosity, discovery, anticipation, persistence, initiation, and investigation - set to be introduced for this school year.
Sessions will consider how a more inclusive model can be created for assessing those below the national standard, as well as for developing greater understanding around the specific needs of these learners.