Countdown to Reservations End Date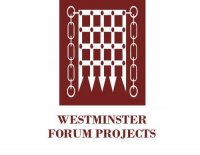 Event Details
Starts on:
23/04/2020 12:30 PM
Ends on:
23/04/2020 05:00 PM
Location:
Central London, UK
Description
This one day seminar will discuss the next steps for improving social mobility in England, and the impact of government's Opportunity Areas programme.
This discussion will be an opportunity to consider findings in the latest state of the nation report by the Social Mobility Commission following its expected publication next March.
It also comes with the Government reappraising strategies for improving social mobility, and with the launch of The IFS Deaton Review of inequalities in the 21st Century.
Delegates will examine the progress of the £72m government Opportunity Areas programme in fulfilling its aims of developing the knowledge and skills of young people in the 12 identified areas of greatest need.
This seminar also takes place with the inquiry of the Education Select Committee examining how the Opportunity Areas Programme is improving the prospects of disadvantaged children and young people, and how outcomes are being measured.
It follows a recent letter from the chair of the Committee addressed to the former Education Secretary raising concerns about the effectiveness of the programme whilst agreeing with its core aims.
Sessions will explore alternative approaches to improving social mobility, and building on current best practice.
There will be discussion on the role of universities including:
• deepening their relationships with schools and colleges
• increasing students access to university before and during the application process through activities such as summer schools and campus visits
• improving the transition to university, with enhanced support when students first arrive.
Sessions will also look at how business can improve engagement with schools through initiatives such as:
• offering formalised work experience placements
• providing clearer pathways to employment
• improving internship practices.
Further sessions will look at strategies for addressing local social mobility problems and retaining young people in particular regions - including through providing direct investment in the skills, jobs and infrastructure of social mobility cold spots.
Delegates will also look at the role of education itself.
Discussion will be held on and how schools can support improved outcomes for disadvantaged pupils following the recent Spending Review and the Government's promise of additional funding for schools.
The agenda includes case studies from both individual schools and multi-academy trust-led approaches.
Areas for discussion include how school engagement with communities and local-led programmes can develop effective approaches to supporting learners from disadvantaged backgrounds.
Delegates will also look how at developing improved partnerships with FE colleges, universities and employers to widen children's experiences outside of the classroom through enhanced extra-curricular activity provision.