Countdown to Reservations End Date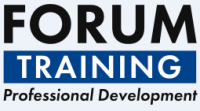 Event Details
Starts on:
27/11/2019 09:00 AM
Ends on:
27/11/2019 04:00 PM
Location:
Edinburgh Training & Conference Venue, Edinburgh EH1 1SU
Description
With inspection ratings having dropped in the two years since the new inspection regime was introduced, this annual conference is specially designed to guide attendees through preparing for inspection and ensure they know what inspectors are looking for.
It will ensure delegates are up-to-date with the latest legislative and inspection landscape, and provide them with the tools, knowledge and practical advice they need to make sure their school is inspection-ready.
The conference will help attendees demonstrate to Education Scotland how they are meeting their pupils' needs and that they are:
• Working towards the highest standards of attainment
• Achieving equity – including advice on strategies for helping to reduce the poverty-related attainment gap
• Ensuring the safety and well-being of your students.
Learning objectives include:
• An overview: priorities for the 2019 National Improvement Framework and Improvement Plan, inspection models, and working towards a curriculum for excellence
• Preparing for inspection: documentation checklist, quality indicators, and the use of data to demonstrate impact
• Leadership and Management: driving improvement of quality and performance, developing outstanding middle leadership and understanding the Headteachers' Charter
• Safeguarding and child protection: what you need to prepare for inspections, recognising and responding to abuse, and managing allegations against staff
• Well-being, equality and inclusion: promoting a positive learning environment, supporting young people with ACEs and improving staff mental health awareness and literacy.