Countdown to Reservations End Date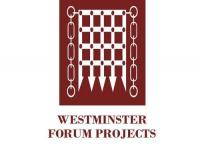 Event Details
Starts on:
21/04/2020 08:30 AM
Ends on:
21/04/2020 01:00 PM
Location:
Central London, UK
Description
This one day conference focuses on policy priorities for supporting child development in the first years of life including health and wellbeing, early communication skills, and parental engagement and will bring out case studies in innovative practice.
Areas for discussion include:
• How the commissioning and coordination of health services for children in the early stages of life can be improved
• The impact of government measures to support children from disadvantaged families in the early years
• Priorities and approaches to the development of early child literacy and communication skills.
It takes place against the backdrop of key policy developments, including:
• The NAO report, due before the seminar, examining access to and awareness of free early education and childcare entitlements
• The DfE's Hungry Little Minds campaign, which aims to boost early literacy and communication
• The Health and Social Care Committee's First 1000 days of life inquiry in the last Parliament and the government response
• The Education Committee's Tackling disadvantage in the early years inquiry, which raised concerns surrounding the impact of the free childcare entitlement.
Chaired by Tim Loughton MP, former Minister for Children and Families, there will be keynote contributions from:
• Mark Parrett, Audit Manager, National Audit Office
• Fionnuala O'Reilly, Senior Advisor, The Behavioural Insights Team
• Professor Eva Lloyd, Professor of Early Childhood, University of East London.
Further confirmed speakers include: Dr Claudine Bowyer-Crane, University of York; Sally Carlton, South Acton Children's Centre & Nursery; Dr Helen Crawley, First Steps Nutrition Trust; Jonathan Douglas, National Literacy Trust; Sally Hogg, Parent-Infant Foundation; Alison Morton, Institute of Health Visiting; Kim Roberts, HENRY; Zoe Sargent, Central and North West London NHS Foundation Trust; and a senior representative confirmed from the BBC.
The agenda will include:
• Child development in the first years of life - supporting children and parents
• Developing a coordinated approach to improving health in early years - reducing inequality, increasing engagement with health checks, and priorities for the sector and government
• Evaluating the impact of the free childcare entitlement - access and awareness
• Improving childcare and early education - assessing the Hungry Little Minds campaign, improving early literacy and communication skills, and supporting parental engagement
• Next steps for child development policy.