Countdown to Reservations End Date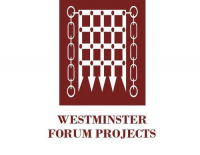 Event Details
Starts on:
27/04/2020 08:30 AM
Ends on:
27/04/2020 01:00 PM
Location:
Central London, UK
Description
This one day conference will examine the future for England's exam system and will provide an opportunity for stakeholders and policymakers to discuss key issues and further options for the system going forward, following a period of considerable reform.
Areas for discussion at this conference include:
• The impact of GCSE and A Level reform
• Next steps for tackling malpractice
• Cost and accessibility
• Improving public confidence in the exam system
• Developing a fair, high quality exam system - accessibility, reducing costs and ensuring a rounded assessment of students' skill set
• Opportunities for utilising technology to improve the exam system.
There will be keynote contributions from:
• Jill Duffy, Chief Executive, OCR
• Dr Philip Wright, Director General, Joint Council for Qualifications (JCQ).
Further confirmed speakers include: Dale Bassett, AQA; Andrew Harland, Ability 2 Access; Professor Sandra McNally, London School of Economics; Derek Richardson, Pearson; Dr Mary Richardson, UCL Institute of Education; and Matt Wingfield, The e-Assessment Association.
The agenda will include:
• General qualification reform - an overview
• The impact of reform so far and options going forward
• Next steps for implementing the recommendations of the malpractice review
• Improving fairness and quality in the exam system - accessibility, costs and safeguarding the validity of assessments
• Next steps for England's exam system - options for alternative assessment models, use of technology, and ensuring qualifications equip young people with skills to succeed post-16.