Countdown to Reservations End Date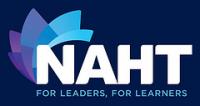 Event Details
Starts on:
07/07/2020 08:30 AM
Ends on:
07/07/2020 03:30 PM
Description
This one day conference will focus on setting up SBLs for a successful future with a programme designed to inspire individuals to develop and grow, in order to make a critical contribution to their school.
This conference is suitable for all School Business Leaders who desire to grow and develop their role and want to add their voice to shape the future of the profession.
Delegates will hear from two inspirational and motivational keynote speakers, one from within the educational sector and a financial officer from a leading commercial organisation. Further details will be published in due course.
Panel discussion will include:
• What does the future look like for SBLs?
• How will the profession develop?
• What impact will this have on pay and conditions?
• The panel will set out their vision of the future from three different perspectives.
Delegates will attend three exciting workshops as follows:
• Preparing financial statements for Governors and other stakeholders - what and when does information need to be presented. How to construct reports and communicate
• Project planning in education - how to prepare and deliver a project. What tools to consider using
• 'Leadering' up and moving away from a management philosophy and striking out as a leader.