Countdown to Reservations End Date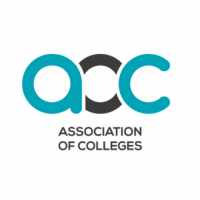 Event Details
Starts on:
30/03/2020 09:30 AM
Ends on:
30/03/2020 04:00 PM
Location:
AoC National Offices, 2-5 Stedham Place, London WC1A 1HU
Description
With the recent announcement of the T Level Capital Fund and with employers seeking bids for apprenticeship programmes from colleges, delegates need to ensure they have the right bid-writing skills in their college. In this competitive process, a bid needs to have the winning edge. Those responsible for responding to bids within FE colleges often need to juggle this responsibility with their day job, which can make the whole process challenging and stressful.
This one day workshop will allow attendees to learn more about how to enhance results and minimise time when bidding for tenders.
Learning outcomes include:
• Understand the key elements of a best practice bid process to increase return on investment and improve success rate
• Understand what it takes to win a competitive tender
• Learn how you can take the strain out of the bidding process and reduce the time spent on bidding.
The workshop is aimed at staff who are likely to be involved in putting together competitive bids, tenders or proposals on behalf of a college. These bids can be for funding or contracts for services.