Countdown to Reservations End Date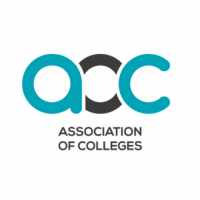 Event Details
Starts on:
31/03/2020 09:00 AM
Ends on:
31/03/2020 04:30 PM
Location:
Woburn House, 20-24 Tavistock Square, London WC1H 9HQ
Description
This one day event is for Governors in the sector and will provide valuable insight and in-depth analysis of the topics that matter.
The packed programme will allow delegates the space to ensure that they are up to date with the latest changes in policy and legislation, and time to discuss ways to improve their college's governance and drive operational efficiency.
Sessions will include:
• What the next year looks like for colleges, including a look at the financial health of colleges
• How governors can assure themselves on the Quality of Education
• Guidance around Governor retention and recruitment and diversity in Governance
• An update on apprenticeships and subcontracting.

The summit will also provide attendees with excellent opportunities to build their network of colleagues and leave with ideas to improve the effectiveness of governance and board performance in their college.