Countdown to Reservations End Date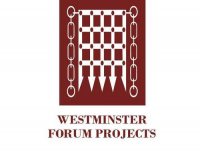 Event Details
Starts on:
30/11/2020 08:30 AM
Ends on:
30/11/2020 12:55 PM
Location:
Online conference
Description
This conference will focus on the future of SEND provision and the next steps for reform in England including:
• the transition to Education, Health and Care (EHC) plans
• funding arrangements
• opportunities for improving outcomes.
Keynote speakers will include Dr Adam Boddison, Chief Executive, nasen; Meg Hillier MP, Chair, Public Accounts Committee and Brian Lamb, Chair, Lamb Inquiry, 2009; Chair, Achievement for All and Visiting Professor, SEND, University of Derby - as well as contributions from Bournemouth University, DFN Project SEARCH and Stepping Stones School, Kirklees Council, the National Development Team for Inclusion, Norfolk County Council, Pioneer Educational Trust, Shoosmiths Solicitors, SOS! SEN, and Watergate School, Lewisham. The chairs are James Daly MP and Olivia Blake MP.
With significant challenges posed to children and students with SEND in the wake of the lockdown, and emergency legislation having relaxed the duties of local authorities towards vulnerable children, delegates will also look at the experience of the COVID-19 pandemic for students with SEND and lessons learned from the pandemic moving forward.
It comes as the Department for Education continues its review into support for children with special educational needs and follows the publication of the Public Accounts Committee's inquiry into support for children with SEND.
The discussion in detail:
Evaluating the current SEND system and looking forward
• how well the SEND system is working as a whole, six years after the 2014 reforms and in the wake of recent Government announcements and calls for further reform
• how best to develop effective multi-agency collaboration between the education, health, and social care sectors:
◦ following the transition to EHC plans
◦ amidst concerns over delays and application refusals and differences in the quality of the plans across different parts of the country
• assessment of the recent report published by the Public Accounts Committee into the state of play for SEND provision - the Committee Chair, Meg Hillier MP is a keynote speaker
• the Public Accounts Committee calls for the Department to complete and finish the SEND review as a matter of urgency, as well as to:
◦ seek an evidence-based understanding of variations between different groups of children with SEND, such as between genders and ethnicities, and whether needs are consistently identified across these groups
◦ set out the steps it is planning to reduce the number of children with SEND who are excluded from school as well as its response to the recommendations of the Timpson review
◦ reconsider schools' current £6,000 threshold for extra support costs for pupils with SEND and ensure that the funding mechanisms incentivise schools to be inclusive of pupils with SEND without encouraging to over-identification of SEND.
Experiences of home-schooling, pedagogical approaches and the future use of SENDTech
• how the experience of the pandemic can inform support available for children and students with SEND going forward, following changes to the daily lives of children and students with SEND across the country due to the COVID-19 lockdown, looking at:
◦ the future role of EdTech for supporting students with SEND, with increased attention being given to education technology during lockdown
◦ how the experience of remote learning may inform pedagogical approaches for teaching students with SEND going forward
◦ the varied experiences during lockdown and home-schooling between children with different special educational needs and whether lessons can be learnt with regard to the appropriateness of teaching environments
• how the catch-up tutoring plan to bring students up to speed with their studies following the pandemic, which has been recently set up by the DfE, is working in practice for students with SEND, and how they can be best supported in the return to normal.
Supporting the wellbeing and educational attainment of children with SEND post-pandemic
• the long-term consequences of the pandemic for children's wellbeing and educational attainment - following Ofsted's temporary suspension of all routine inspections
• assessing the success of child mental health initiatives and the overall provision of support for children with SEND during this time, and how local authorities and service providers can ensure families with children with SEND are adequately supported post-pandemic
• how funding can best be allocated to support local authorities in coping with the expected rise in demand for services following the pandemic.
This is particularly relevant now and takes place with:
• significant attention being given to improving the current system of support, including an announcement by the DfE of £37.3m to go towards support for children with SEND and their families in 2020-2021, as well as the expected publication of the DfE's review into the SEND system announced last year, aiming to:
◦ improve available services
◦ better equip staff in educational settings to respond to their needs
◦ tackle local variation in provision of adequate support
• the recent government response to the Commons Education Select Committee inquiry, focusing on funding and actions or the record on inspection, staffing and governance
• the Government announcement earlier this year of SENDTech pilots in schools and colleges across England as a part of the broader EdTech Strategy
• recent NFER research on pupil engagement in remote learning
• the passing of the emergency legislation relaxing local authority statutory duties towards vulnerable children, impacting the education, health and care (EHC) plans for children with SEND
• increased reports of child mental health concerns during the lockdown, as well as related Government announcements and initiatives, including:
◦ £12m going towards supporting vulnerable children during the pandemic
◦ £3.1m for children affected by domestic abuse during the lockdown
◦ an ongoing inquiry by the Education Committee into the impact of COVID-19 on education and children's services.
The agenda:
• Reform of SEND provision in England - progress, next steps for implementation, and the impact of COVID-19
• Support for children with SEND during COVID-19 - lessons learned, how services are continuing to adapt, and remote teaching and the role of EdTech
• Priorities for research, funding and policy- the view from the Public Accounts Committee
• SEND provision in England - areas for improvement
• Taking a whole-system approach to SEND - funding, coping with demand, experiences of EHC plans, alternative provision, and support with transitions and post-16 SEND
• Next steps for reforming SEND provision in England.
Policy officials attending:
These forums are known for attracting strong interest from policymakers and stakeholders. Places have been reserved by parliamentary pass-holders from the House of Commons Library, and officials from the Department for Education; the National Audit Office; Ofsted and the SEND Tribunal.
This is a full-scale conference taking place online:
• full, four-hour programme including comfort breaks - you'll also get a full recording to refer back to
• information-rich discussion involving key policymakers and stakeholders
• conference materials provided in advance, including speaker biographies
• speakers presenting via webcam, accompanied by slides if they wish, using the Cisco WebEx professional online conference platform (easy for delegates - we'll provide full details)
• opportunities for live delegate questions and comments with all speakers
• a recording of the addresses, all slides cleared by speakers, and further materials, is made available to all delegates afterwards as a permanent record of the proceedings
• delegates are able to add their own written comments and articles following the conference, to be distributed to all attendees and more widely
• networking too - there will be opportunities for delegates to e-meet and interact.
Full information and guidance on how to take part will be sent to delegates before the conference.