3 minutes reading time
(637 words)
A beginner's guide to Professor Eric Mazur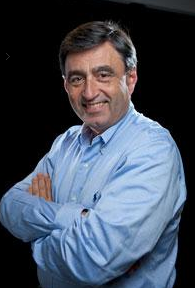 Mazur is currently the Balkanski Professor of Physics and Applied Physics in the Harvard School of Engineering and Applied Sciences. He is also the Dean of Applied Physics. He gained his PhD in 1981 from Leiden University.
What is he best known for?
Mazur is probably best known for his 1997 book, Peer Instruction: A User's Manual. In it, Mazur explores the idea of for peer instruction (PI) being more beneficial to pupils' learning than class-wide discussion or lectures, helping both low-performing and high-performing pupils and increasing the performance of a class as a whole.
What's it all about?

Mazur is a big advocate of engaging pupils as learners and teachers. He views education as a two-step process: transferring knowledge, and then making sense of and applying it. He argues that active learners take new information and apply it, rather than merely taking note of it, and that the first-hand use of new material helps to develop pupils' ownership of their new knowledge.
One of his suggested tactics for facilitating active learning is to begin with a pre-submitted question from a student, and then ask the class to think through the problem and provide an answer. He is also a big advocate of using technology in schools, particularly handheld devices that can help students and pupils research answers to each other's questions.

Mazur has based his pupil-led pedagogy on thorough statistical analysis, singling out the most helpful innovations and monitoring these by collecting data on his university students' progress. He has little time for course evaluations, which he suggests have "zero correlation" to what pupils learn. He asserts that he is "far more interested in learning than teaching," and envisions a shift in education from "teaching" to "helping students learn".
As well as improving pupils' knowledge gains, Mazur has identified other positive effects to active learning, such as negating the gender gap between male and female students. (Although there not yet been definitive research on what causes this gap, Mazur has speculated that the verbal and collaborative nature of peer interactions may enhance the learning environment for women students.) He has also argued that interactive learning leads to better knowledge retention and the promotion of a positive experience of Stem subjects. He found that students' who were taught Stem subjects interactively were are only half as likely to go on prefer non-Stem subjects as those taught through more traditional methods.
Mazur is highly critical of current assessment practices, particularly the focus on memorisation. This approach fails to teach students skills that are applicable in the real world, he says. To make the skills learned in the classroom more applicable to the real world, Mazur allows students to, for example, bring their books and notes into assessments and have group examinations, where students work in a team, teaching and learning from each other.
"Award-winning teachers with the highest evaluations can produce the same results as teachers who are getting fired."


Mazur's theories on learning and teaching are broadly supported by other findings. Thousands of research studies have indicated that active learning is the most effective type of teaching, with the cognitive sciences in particular suggesting that learning is a process of moving information from short-term to long-term memory – assessment research suggests that active learning is the best way to do that.
Why you should consider reading more:

Teachers interested in new pedagogies for pupil assessment and learning may find Mazur's work useful, and his evidence-based approach offers lots of scope for further reading and investigation.
---
Inspired by evidence-based practice? Check out EdResearch, our searchable library of education research and follow @EdCentral on Twitter for all our latest updates.
Related Posts
Comments
No comments made yet. Be the first to submit a comment
By accepting you will be accessing a service provided by a third-party external to https://edcentral.uk/