A beginner's guide to Professor Viviane Robinson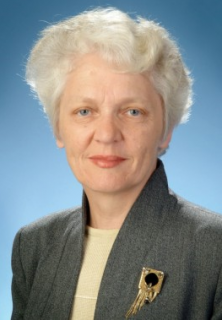 Where does she work?

Robinson is currently a professor in the Faculty of Education at the University of Auckland, and academic director of its Centre for Educational Leadership. She is also a visiting professor at the London Institute of Education. She gained her PhD in clinical psychology from Harvard University in 1976.
Nationality: New Zealand

Professional bio:
https://unidirectory.auckland.ac.nz/profile/vmj-robinson
​
What is she best known for?

Specialising in school improvement, leadership and the relationship between research and the improvement of practice, Robinson has authored five books and numerous chapters and journal articles. Her writing has been published in leading international journals, such as Educational Researcher, Educational Administration Quarterly and Review of Educational Research. Her work at the Centre for Educational Leadership helps to deliver New Zealand's induction programme for new school principals, as well as research-based CPD for school leaders.
What's it all about?

Robinson's work focuses on school improvement, leadership and the relationship between research and effective practice. Her book, Student-Centred Leadership, brings these areas together and provides an evidence-based account of how school leaders can make big differences to pupil outcomes, detailing the knowledge and skills that leaders need in order to do so.
What does she research?

Working as an organisational psychologist education, Robinson conducts research concerned with organisational learning and leadership, instructional leadership, school effectiveness and improvement, and research methodology. Her research on leadership tends to address four key questions: what is educational leadership and how is it distinctive? What are the direct and indirect impacts of leadership on pupil outcomes, and how do these impacts occur? What leadership capabilities are required for making a greater impact on pupil outcomes? And what types of intervention are effective in developing these capabilities?
What she says:

"It sounds obvious – good educational leaders are those who make a difference to the learning and well-being of their students. But is that the yardstick we use in our formal and informal evaluations of school leaders? Possibly not. The public, politicians, and even fellow educators are more likely to comment about whether a school is well managed, how well a head is liked by parents and staff members or the extent to which the leader is "innovative" or "leading edge". All of these yardsticks stop short of asking about the difference the leader is making to the learning and well-being of their students."
"Effective instructional leadership probably requires leaders to be knowledgeable about how to align administrative procedures and processes to important learning outcomes, to be highly skilled in using their knowledge to solve the myriad of problems that arise in the course of improving learning and teaching in their own contexts, and to use their knowledge, their problem-solving ability, and their interpersonal skills in ways that build relational trust in their school community."
Robinson has received many national and international awards for her contributions to educational research, policy and practice. In 2007, the Australian Council of Educational Leaders presented her with the Hedley Beare Award for Educational Writing. In 2009, she received the prestigious William J Davis Award at the American Educational Research Association for her scholarship on educational leadership.
Why you should consider reading more:

Robinson's accessible style makes her work an engaging read. Her focus on evidence-based practice and leadership will provide food for thought for school leaders, those responsible for training and supporting school leaders, policy workers, and anyone interested in research-led teaching.
---
Inspired by evidence-based practice? Check out EdResearch, our searchable library of education research and follow @EdCentral on Twitter for all our latest updates.
Comments
No comments made yet. Be the first to submit a comment
By accepting you will be accessing a service provided by a third-party external to https://edcentral.uk/