Twitter NQT surgery: the secrets of a productive summer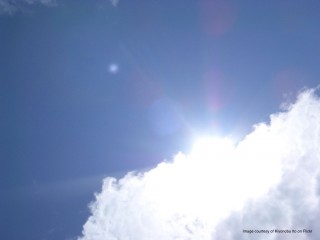 It's summer! For teachers, that means the holidays are either incredibly close or already here (for a lucky few).
But for those on either side of their NQT year, it may not be the most relaxing time. If you've just wrapped up your final term as an NQT, you may be looking towards September with a mixture of excitement and apprehension as increased workload and responsibility loom large. If you're about to start your NQT year, you'll be facing a similar cocktail of emotions as you step away from the security of training.
So our next Twitter NQT surgery is all about summer – how to have a productive break; how to prepare for or reflect on your NQT year; how much reading to do over the holidays and where to start with recommendations.
Our experts will be on hand and on Twitter from 7pm to 8pm, offering up their wisdom via #NQTsurgery. If you have a question or any thoughts to contribute, tweet us using the hashtag or email us at This email address is being protected from spambots. You need JavaScript enabled to view it. and we will post for you – and be sure to follow along on Sunday night.
See you there!
Comments
No comments made yet. Be the first to submit a comment
By accepting you will be accessing a service provided by a third-party external to https://edcentral.uk/