Countdown to Reservations End Date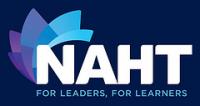 Event Details
Starts on:
08/02/2019 09:00 AM
Ends on:
08/02/2019 04:25 PM
Location:
thestudio, 7 Cannon Street, Birmingham B2 5EP
Description
The challenge of leading schools in this century is rising. An evolving system with the growth of multi-academy structures, the reframing of local authorities, the impact of financial pressures and the complexities of needs amongst children and young people means that leading a school has never been more demanding. Yet in amongst this, school and education leaders are finding ways not only of making it work, but ensuring something special shines through, whether this is in the approach to teaching in the classroom, to the design and organisation of a multi-academy trust. In a school-led system, there really is the opportunity for a generation of school leaders to re-configure education from what we have known to what we would want. This really is the time of 'liminal leadership'. (Tierney, 2016)

This one day conference will give leaders at all levels within schools, the opportunity to come together and hear from the best speakers and to be inspired by leaders and schools that are seeking to explore new ways of working. The conference is for people working in all sectors and phases and alternative providers, including anyone working in the independent sector/IAPS, and middle as well as senior leaders. There will be plenty of opportunities to network and learn from fellow participants.

This conference aims to:
• Inspire, stimulate and empower current and future leaders of education
• Enable networking and opportunities for collaboration both at and following the conference
• Provide practical advice and ideas for delegates to take away from the conference.
Keynote speakers include:
• Dame Alison Peacock, CEO, Chartered College of Teaching - Leading learning
• Vic Goddard, head teacher - Hard Heads and Soft Hearts
• Laura McInerney, education journalist - Education trends 2019: what's coming now and next?
• Paul Whiteman, general secretary - NAHT.

In addition, there will be seven specially commissioned workshops on offer at this event:
• Student leadership - creating opportunities for genuine change
• A balanced secondary curriculum linked to the current work of Ofsted
• School leaders: driving change for a better future
• Liminal leadership: building bridges across the chaos
• Leading school recruitment
• Leading school retention
• Education trends 2019: how will they affect your school?