3 minutes reading time
(607 words)
A beginner's guide to Professor Angela Duckworth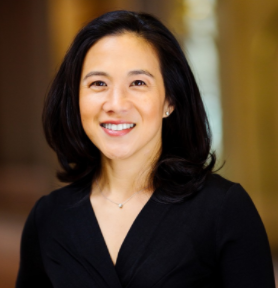 Angela Duckworth is currently professor of psychology at the University of Pennsylvania. Before becoming an academic, she was a maths teacher and founded a non-profit summer school for poor students. The school won the Better Government Award for the state of Massachusetts. She gained her PhD in psychology from the University of Pennsylvania.

What is she best known for?
Her research focuses how non-IQ competencies, such as self-control, can predict academic and professional success. Her most famous work has been around the idea of 'grit' – an attribute that is different to IQ but a powerful predictor of success and wellbeing.
Duckworth suggests that grit is all about perseverance and having a passion to carry you towards a long-term goal. It is not about getting people to try harder, but to find something they care deeply about, which will drive them on in difficult times. Most of all, she suggests, grit is about finishing what you begin, staying committed to goals, working hard even after experiencing failure, and sticking with something for more than a few weeks.
Grit has become a popular idea within education circles – for good reason. Research has shown that pupils who demonstrate grit outperform others, although this is also tied to other skills and mindsets such as optimism, purpose, growth, bravery, and self-control.
Duckworth's research focuses on two traits that predict achievement. Her evidence suggests that people who are grittier tend to be more self-controlled (although the correlation between these two traits is not always perfect). Whether someone is gritty can be a key way of predicting how successful they will be, especially in challenging contexts.
Some of her most recent research has found that grit accounted for roughly 4% of the variance in success outcomes (including educational attainment) between groups of adults. She has found similar evidence for the role of grit in educational success by looking at the grade point average among Ivy League undergraduates, retention in two classes of the United States Military Academy, and ranking in the National Spelling Bee.

What she says:
"Grit grows as we figure out our life philosophy, learn to dust ourselves off after rejection and disappointment, and learn to tell the difference between low-level goals that should be abandoned quickly and higher-level goals that demand more tenacity. The maturation story is that we develop the capacity for long-term passion and perseverance as we get older."

What others say:
Duckworth's academic work is well respected, and she has featured in many research journals, including the Journal of Personality and Social Psychology. She has also been praised in the New York Times, which commended her new book on grit for "pulling us away from the narrow, joyless intonations of that word, and pointing us beyond the way many schools are now teaching it". Some neuroscientists and paediatricians say grit may be out of reach for some children all through childhood, and perhaps beyond, because of what happens in their early years.

Why you should consider reading more:

Character education is a fast-developing area within education circles, and Duckworth's work has been at the forefront. Teachers and school leaders interested in learning more will find her work easy to engage with, and can try her grit scale to see how they score.
---
Inspired by evidence-based practice? Check out EdResearch, our searchable library of education research and follow @EdCentral on Twitter for all our latest updates.
Related Posts
Comments
No comments made yet. Be the first to submit a comment
By accepting you will be accessing a service provided by a third-party external to https://edcentral.uk/