Time out on classroom behaviour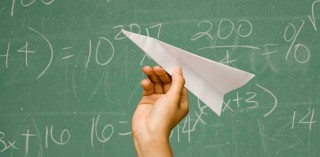 Tom Bennett (the Behaviour Tsar) recently stated that, "behaviour problems crush learning."
Few would disagree. Yet many teachers see managing and controlling behaviour in the classroom as their greatest challenge - and fear.
Just one disruptive child in a class can have a negative impact on a teacher's ability to teach and on other students' ability to learn, so affecting outcomes.

An anti-learning culture, adolescent angst and mental illness all contribute to the challenge.

According to the DfE, one in ten children and young people aged 5 to 16 has a clinically diagnosed mental health disorder and a further one in seven has less severe problems.

Mental health and behaviour
The DfE helps schools promote positive mental health in pupils as well as helping them identify and address those with less severe problems at an early stage to build their resilience. The latest DfE guidance on mental health and behaviour in schools was published in March this year.
There has also been much greater focus in recent years on helping teachers to manage discipline and classroom behaviour more effectively. This starts in initial teacher training (ITT) and, in good schools, it is part and parcel of teachers' professional development.
​ A report for the government, overseen by Tom Bennett, says that providers of ITT should ensure that trainee teachers are able to access high quality behaviour management training before they even enter the classroom.
Strong strategic backing from the DfE is important, but teachers at the chalkface have to manage these issues on a daily basis. So where else can teachers look for support?

Here are some useful texts to draw on:
Comments
No comments made yet. Be the first to submit a comment
By accepting you will be accessing a service provided by a third-party external to https://edcentral.uk/