4 minutes reading time
(760 words)
A beginner's guide to Professor Dylan Wiliam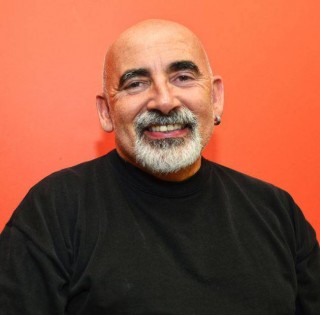 Wiliam was as the face of BBC2's 2011 documentary series on teaching techniques, The Classroom Experiment, but fame in the world of education research came from Inside the Black Box, his research collaboration with Paul Black. This short paper offered teachers practical, evidence-based advice on how to improve pupil learning through formative assessment. Wiliam's name has been connected to the field ever since.

Born: 1955
Nationality: Welsh
Where does he work?
Wiliam is currently Emeritus Professor of Educational Assessment at the Institute of Education, University of London. He was previously Deputy Director of the Institute, and has held posts at King's College London and Princeton University. He earned his PhD from the University of London in 1993.
Professional biography: Dylan Wiliam
Website: dylanwiliam.org

Twitter: @dylanwiliam
In August 2018 Professor Wiliam shared a series of presenations he created covering research studies he has read over the years. They are avaiable under a Creative Commons Attribution (CC BY) licence via this link.
The Black Box paper was lauded as one of the most important pieces of educational research of the last 20 years. It was an unprecedented bestseller, selling over 100,000 copies.
Wiliam's black box is the classroom, into which he suggests policy makers feed vague ideas in the hope that they will produce desirable outcomes. His main sticking point with such policies is that they hamper rather than help pupil learning, especially in the case of assessment.
His key critique of current assessment practices is that they focus too much on the assessment of learning, instead of being assessment for learning. Assessment, he argues, should be part of a continuous dialogue with pupils that helps them to improve, rather than the final word on different topics.
Wiliam and Black went on to produce a pack of formative assessment materials, which were adopted by a third of English secondary schools.But although the report was well received, the results following it were disappointing. Instead of bringing about a transformation of teacher-pupil relations, the new practices instead lead to an increase in grading, quite the opposite of what the authors say they intended.
William's work has focused on the use of assessment to support learning, particularly formative assessment. Formative assessment refers to a variety of methods that teachers use to evaluate pupils' learning during a lesson, unit, or module. When used well, formative assessment helps teachers to identify areas pupils are struggling so that adjustments can be made while the pupil is still learning.
Wiliam also claims that once the effect of social class has been controlled, the quality of teaching is the same in the private and publicly funded sectors. More recently, he has increasingly argued that an improvement in teacher quality is vital in order to improve national educational achievement, as the quality of teachers is the single most important factor in an education system.
"We're addicted to grades. I've nothing against grades at the end of the school year. But telling students, after every piece of work, that they're at levels 5, 6 or whatever is bizarre, perverse. The national curriculum levels were meant to be descriptions of the totality of achievement over an entire key stage, not judgments on individual pieces of work."
Wiliam has come under fire from teachers' unions in the past for suggesting that cutting class sizes does not deliver value for money. He calculated that if classes were cut from 30 to 20, the average pupil would gain four months' learning a year. But that would require recruiting an extra 150,000 teachers, which given the new teachers' inexperience, would actually put back pupil progress by five months a year.
Why you should consider reading more:
Wiliam's work has been an influential driver of education policy for both New Labour and current Conservative governments. Though he has said in the past that the practices he suggests have been misapplied, reading them in their original articulation may help teachers – and policy makers – to understand the intention better.
Related Posts
Comments
No comments made yet. Be the first to submit a comment
By accepting you will be accessing a service provided by a third-party external to https://edcentral.uk/