3 minutes reading time
(619 words)
A beginner's guide to Professor James Heckman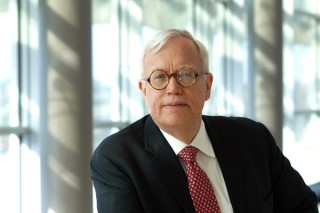 Heckman is an American economist currently working at the University of Chicago as the Henry Schultz Distinguished Service Professor of Economics, professor of law at the Law School, and director of the Center for the Economics of Human Development. He is also a senior research fellow at the American Bar Foundation, and a research associate at the National Bureau of Economic Research. He gained his PhD in economics from Princeton University in 1971.

What is he best known for?
Much of Heckman's work has focused on developing a scientific basis for economic policy. In the early 1990s he pioneered research into the outcomes of people who obtain the General Educational Development (GED) certificate in the US. He found large deficiencies in the alleged value of the degree, which spurred debates across the States about the merits of gaining the GED. His more recent research focuses on inequality, human development and lifecycle skill formation, with particular emphasis on the economics of early childhood education.

What's it all about?
Heckman theorised a new way of examining the development of human potential. He believes that in the past too much focus was placed on the development of cognitive skills where knowledge can be tested, rather than on the development of social skills – such as attentiveness, persistence and working with others. He suggests that when social skills are combined at an early age with cognitive skills, they help create more capable and productive citizens.
This belief has led to the so-called Heckman Equation, which sets out the principles for investing in the early and equal development of human potential. Heckman's equation begins with 'investing' in educational and developmental resources for disadvantaged families, providing equal access to successful early human development; the 'development' the cognitive and social skills in children from birth to age five; moving to 'sustaining' early development with effective education through to adulthood; resulting in societal 'gains' of a more capable, productive and valuable workforce.

What does he research?
Heckman's latest research examines the effects of early childhood development programmes in North Carolina. His research has focused on how the different approaches of the programmes provide comprehensive early childhood care and learning from birth through age five, delivering a 13% return on investment per year. He also looked at the differences in outcomes for such programmes based on gender, and found more evidence that quality early childhood education benefits low-income pupils.

What he says:
"The accident of birth is a principle course of inequality in America today. American society is dividing into skilled and unskilled, and the roots of this division lie in early childhood experiences […] While we celebrate equality of opportunity, we live in a society in which birth is becoming fate."

What others say:
Heckman won the 2000 Nobel Memorial Prize in Economics with Daniel McFadden for his pioneering work in econometrics and microeconomics. His research has given American policymakers important new insights into education, as well as anti-discrimination laws, and civil rights.

Why you should consider reading more:

Heckman's work provides a scientific basis for the economic benefits of education, to both pupils and wider society. Heckman's research is often referenced to justify early education interventions. His research suggests that investing public money in high-quality early childhood education, particularly for disadvantaged children, will provide significant social and economic benefits in the short- and long-term. His work may be particularly useful for policymakers and researchers.
---
Inspired by evidence-based practice? Check out EdResearch, our searchable library of education research and follow @EdCentral on Twitter for all our latest updates.
Related Posts
Comments
No comments made yet. Be the first to submit a comment
By accepting you will be accessing a service provided by a third-party external to https://edcentral.uk/