3 minutes reading time
(697 words)
School's out, sofa's in. Teachers share their favourite education films and books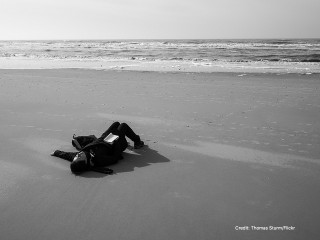 One of our NQT surgeries looked at how new teachers can spend the holidays wisely – with the overwhelming advice being to relax, recuperate and not think about work.
We know that's easier said than done, however. But rather than taking on mountains of planning or crafting intricately annotated seating plans (which you'll almost definitely have to change anyway), you can get your fill of teaching-related activity from books and films.
Here are the recommendations that came up from our discussion. We'd love to hear yours too, so add them in the comments below or tweet @EdCentral with your favourites.
Primary assistant vice-principal and brilliant blogger @ThatBoyCanTeach recommended Making Every Primary Lesson Count, written by teachers Jo Payne and Mel Scott. It explores six key principles of pedagogy – challenge, explanation, modelling, practice, feedback and questioning – and offers evidence-based strategies to employ in class.
@ThatBoyCanTeach also highlighted Mary Myatt's Hopeful Schools. He describes it as "a great optimistic start for the future of the profession to read" as the author takes an unapologetically positive look at schools, the people within them and the potential they represent for the future.
Several people in our chat suggested What if Everything you Knew About Education was Wrong? by pedagogy provocateur David Didau. The former teacher is known for his Learning Spy blog and refusing to pull any punches, which is certainly the case here as he uses research to cast a critical eye over fundamental elements of education including lesson observations, differentiation and behaviour.
Teacher @JenJayneWilson was keen to praise the work of US education giant Doug Lemov. His 2012 tome Teach Like a Champion is approaching classic status now and contains 49 techniques that have been proven to improve pupils' learning. His follow-up effort Reading Reconsidered, from 2016, takes a similarly hands-on approach to boosting literacy levels.
Assistant headteacher John Winwood – aka @StandoutTeach – told us that he is currently re-reading the similarly seminal Visible Learning by John Hattie, which he describes as "great research-based info that will give you cause for thought".
Meanwhile @MrBenWard recommended Alex Quigley's The Confident Teacher, in which the English teacher (otherwise known as @HuntingEnglish) offers up more than a decade of experience about vital classroom skills such as using body language, modelling and handling stress.
We'll start of with our own recommendation: US documentary Waiting for Superman is by no means an easy watch, but it is an important one. It examines the complexities of the American schools system, offering a fascinating insight into teacher training and performance, the rise of charter schools and the battles between school districts and unions.
Teacher turned education journalist Elizabeth Aubrey (@Aubrey_Writes) opted for a classic, recommending the perennial teacher favourite Dead Poets' Society, featuring Robin Williams as the maverick English teacher who changes his students approach to literature and life. "Because obviously deep down we all want to stand on a desk and teach, even if we can't because of health and safety," she said.
Keeping it inspirational, primary educator John Socha (@LoveTeachingGB) picked the highly praised French documentary Etre et Avoir. The filmmakers took up residence in a tiny one-room French school for a year, tracking the progress of primary pupils and their one teacher, Mr Lopez – who John describes as "the most inspirational teacher I have seen for, above all else, his shining humanity".
If you prefer your tales of school life with a sporting angle, @only1andymoore has just the stuff. He recommended the based-on-real-events epic Remember The Titans, detailing the efforts of American football coach Herman Boone to integrate the team at a recently desegregated high school in Virginia in the 1970s. He also praised another biographical drama, Coach Carter, in which Samuel L Jackson plays a no-excuses basketball coach who forces his players to value learning as well as sport.
And, of course, we have to include the cheesiest classic of them all: Dangerous Minds. Also based on a true story, it's got Michelle Pfeiffer as marine-turned-teacher LouAnne Johnson, it's got tear-stained turnarounds from troubled teenagers and it's got THAT Coolio song. Altogether now: "Keep spending most our lives, livin' in a gangster's paradise…"
Have a lovely break!
Related Posts
Comments
No comments made yet. Be the first to submit a comment
By accepting you will be accessing a service provided by a third-party external to https://edcentral.uk/