How to get the most out of lesson observations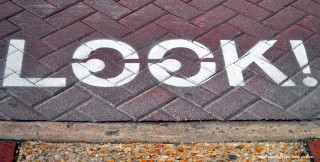 There are certain things that you will be doing a lot of as a teacher: planning, marking, telling pupils to tuck their shirts in. Then there are the things you will want to do a lot more of: sleeping, extracurricular adventures, sleeping.
Observations, however, absolutely need to be in the first group – they may not be scheduled into your timetable, but they are crucial to your development as a teacher. It's worth blocking out some time every week to make sure you're getting out and seeing how others do it.
But when you get there, simply sitting at the back of another teacher's classroom and watching the action isn't enough. You need to be active, engaged and directing your attention to specific areas that you can reflect on later. We spoke to two observation experts – Elizabeth Aubrey, education writer and former specialist leader in education, and John Winwood, assistant headteacher at Turves Green Boys School in Birmingham – to get their advice on getting the most out of your visits.
Set a clear purpose

John: Meet up with the teacher beforehand and be specific about what you're looking for. Earlier in my career, I used to turn up to lessons, have a look and then get a bit bored about five minutes in as I wasn't sure what I was looking for. Ideally you should bring some criteria to make your judgments against. You might be looking at assessment, for example, but without really knowing what good-quality assessment looks like.
At my school, we give NQTs our criteria (based on Ofsted criteria) and prepare them beforehand, so that when they are observing they can look to see what is taking place and make a judgment on the quality of the learning.
Don't be a wallflower

John: I always want an observer to interact – there's nothing worse than someone who comes in and just sits in the back corner. If an NQT is going to come in, I want them to learn. What I do now is go over to them and then take them to specific things in the room – so if they're looking at a certain area, I'll explain to them how I've done it (and highlight things I've done wrong). That's why it's so important to have that conversation before the lesson.
Observe with another member of staff if possible

John: We're introducing lesson study triads at my school, where you work in threes and coach at the same time. We encourage people to go into lessons in pairs – a more experienced member of staff accompanies a less experienced one, so they can train them how to look for specific things and become more skilled in observing.
Do your research

Elizabeth: Make sure you know a bit about the class you're observing in advance – print off data sheets and ask the teacher for a seating plan. You'll get so much more out of the lesson that way. It's also helpful as an observer to find out where the teacher is up to in the current scheme of work so you can understand the lesson in context.
Observing a lesson without that context can sometimes lead to a lot of post-observation talk about why the students were doing a particular activity, whereas when you know about the previous learning, things are clearer.
Get into different departments

Elizabeth: Don't feel you have stick to your subject area. Go out and observe colleagues from lots of different subjects. I once observed a PE class doing football literacy and it completely changed my own approach to teaching a particular part of the English syllabus. Don't underestimate what you can learn from other areas.
Have a proper debrief

Elizabeth: When I've observed someone, I always begin by asking them how they felt it went, as this helps to foster a discussion. It can be helpful to separate the conversation into different areas, such as engagement and challenge; expectations; and progress. This can help structure the discussion and make it purposeful.
The very best feedback is always a discussion between professionals regarding pedagogy. And don't be shy about sharing your own experiences (positive and negative) – shared ideas help us all to become better and more productive teachers.
This article is taken from the EdCentral Alternative Student Teacher Manual, which is available to download now for free.

Comments
No comments made yet. Be the first to submit a comment
By accepting you will be accessing a service provided by a third-party external to https://edcentral.uk/