Why challenging high performers is important … and what we can do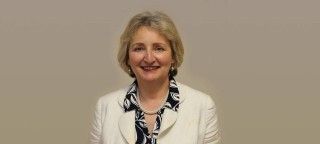 Professor Deborah Eyre is a global educational leader, academic researcher, writer and influencer. Her specialist area is advanced cognitive performance – how to move school academic standards from good to great and at the same time provide an engaging experience for the student to prepare them for effective post-school careers. She has held a variety of senior roles in the UK and internationally, including serving as Director to the government's National Academy for Gifted and Talented Youth (NAGTY), and is the Founder of High Performance Learning.
Providing challenge for top performers in the classroom is one of the most difficult and long standing problems in British education. Whilst some schools do really well, they remain the minority.
When it comes to gifted/more able students, your school is likely to be in one of the following categories:
D

on't believe in it and hence make no special provision as a result.




Have a cohort of students identified as gifted or more able - or a similar term - and offer them special opportunities.




System

atically and purposefully make advanced learning opportunities available in class and in enrichment and offer it regularly to all or most students.



Generally most schools in England are in the first or second categories whilst most of the top performing countries in the OCED league tables are in the third. Interesting!
We know that it is important to society, to the economy and to the individual that we challenge those who find learning easy rather than allow them to underachieve and mark time whilst others catch up. Yet we don't do it because: a) we don't what to, or b) we don't know how to. Reviewing the literature in 2009[1] it became clear that these are universal problems and found in many countries. So the field of gifted education is now a field flux.
Traditionally gifted/more able provision has involved identifying a cohort and providing for it, but the research shows this is increasingly problematic:

definitions of giftedness have fragmented over time and vary widely so when identifying students to create a cohort it's hard to know what you are identifying and hence no reliable identification methods have emerged.
those who are identified are given access to special opportunities and generally benefit. Those who are not in the identified cohort do equally well if given the same opportunities. So why are they not getting them?
gifted cohorts across the world have been found to be biased in favour of the affluent middle class. No matter how hard people try this remains the case.
So if opportunities are the important factor then creating them is the priority. What do good advanced learning opportunities look like? How can we make them widely available? Key players in this field – as well as myself – Jo Renzulli, Bruce Shore, Joyce Van Tassel Baska and Albert Zeigler. Look out for their work.
Many teachers use Bloom's Taxonomy yet this is over 50 years old. Fresh approaches have bettered and superseded it. My new organisation High Performance Learning[2] focuses on building intelligence using 30 research-derived competencies that all successful people demonstrate. These relate to developing thinking and developing appropriate vales, attitudes and attributes. It can be used with all students, at all ages and in all schools.
If you have responsibility in the gifted/more able in your school then ask yourself these questions:
… are we confident about what advanced learning looks like?
… do we offer it in our school?
… how regularly and to whom?
… could we improve the frequency with which we offer this or even make it part of our DNA?
[1] Eyre, D. (Ed.) (2009) Major Themes in Gifted Education (4 Volumes). Routledge: London
[2] Eyre, D. (2016) High Performance Learning: How To Become A World Class School. Routledge: London
Comments
No comments made yet. Be the first to submit a comment
By accepting you will be accessing a service provided by a third-party external to https://edcentral.uk/