2 minutes reading time
(386 words)
A beginner's guide to Professor Robin Alexander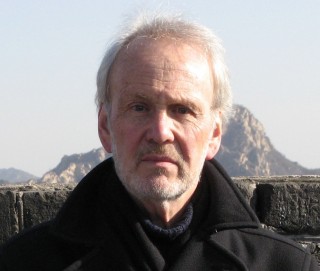 Robin Alexander gained his PhD from the University of Cambridge, beginning his career as a teacher before becoming a lecturer at the University of Leeds. He is currently a fellow of Wolfson College at Cambridge, honorary professor of education at the University of York, professor of education emeritus at the University of Warwick, and chair of the Cambridge Primary Review Trust, which he started in 2004 and has led since 2006.

What's it all about?
His lifelong commitment to primary education led Alexander to develop the Cambridge Primary Review, an independent study into the condition and future of primary education in England. It became the largest and most comprehensive investigation of its type since the 1960s.
The key elements of the review are 12 aims for primary education, each grounded in evidence from parents, teachers, children, and research – covering the wellbeing, engagement and empowerment of pupils.


What does he research?

Alexander's research spans almost 40 years – during that time he has explored ideas around curriculum development, reform and management; pedagogy, teacher education and professional development; education policy; and talk in teaching and learning. His research has focused mainly on primary education, culminating in the Cambridge Primary Review.

What he says:
"The belief that educating children aged five to 11 is a sideshow, and that teaching them is in every sense child's play, has at last begun to yield to a simple, momentous truth: that humans learn more and faster during their pre-adolescent years than at any other stage of their lives. And that what and how they are taught during those years profoundly conditions their future prospects and hence contribution to the society in which they grow up."

What others say:
The Cambridge Primary Review research surveys have received support from a variety of organisations, from the Esmée Fairbairn Foundation, to educational publisher Pearson.

Why you should consider reading more:

Since 2012, the Cambridge Primary Review Trust has operated as a non-for-profit company, building on the initial review's evidence, findings and principles. They have developed a range of CPD materials and resources for primary teachers and leaders.

Top reads:
---
Inspired by evidence-based practice? Check out EdResearch, our searchable library of education research and follow @EdCentral on Twitter for all our latest updates.
Related Posts
Comments
No comments made yet. Be the first to submit a comment
By accepting you will be accessing a service provided by a third-party external to https://edcentral.uk/