'Aim for a soft landing' – how to survive the final weeks of the summer term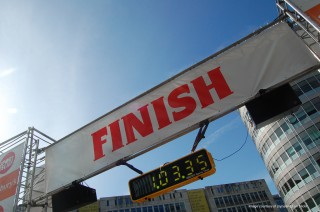 In an ideal world, the final stretch before the summer holidays would be a gradual, relaxing wind down. In reality, it can feel more like a panicked sprint – or an agonising crawl – to the finish line. The days of sticking on a DVD and being done with it are (largely) over, but there are still ways to lighten the load as the final day approaches.
We asked our education experts for their advice on making it to the summer break with your sanity intact.

Bring the year in for a soft landing

As the year circles tantalisingly around its final destination, the trick is to bring it in for as soft a landing as possible. This is not the time to create marking for yourself – it is the time for students to give book reports as presentations to the class. Long, ongoing work, such as writing stories, can be stretched over several lessons. Will you be marking them? No. Typing them up neatly is the summer homework, and that's your first classroom display for September sorted.
Ensure your key stage 4 classes are gripped with a sudden urge to re-read their key texts during lessons, writing key quotes and notes that need only be glanced over. Have a fun lesson in which Year 7s count up your book stock and re-back your noticeboards.
Final tip: write eloquent and heartfelt thank you messages to your colleagues, especially anyone who's leaving. You might want a job from them one day.
Patrick, head of English, West London

Stay calm and tell them to teach

​Start looking ahead to next term: know what you are going to teach and prepare as many resources as possible. Finish your marking before you go; there's no point giving up your break to do it when you cannot feedback to pupils straightaway. Feedback is meaningless to them after a holiday.Download and print off an application form for a teacher training course, in anticipation of negative remarks about "all those holidays". If it happens, just stay calm and reply: "You are so right. It's a doddle and I'm surprised more people don't go into it. Why don't you apply?" then hand the offender the form.

Nicola McEwan, director of teacher training, University of Buckingham

Map out your diary

​Look ahead in the diary for any pinch points in the final weeks – big events, such as trips, that will result in longer days or will need lots of preparation – and manage your diary to give yourself time to prepare and recover.
Plan relaxing activities for the evenings and weekends; try not to be too busy and don't be too proud to have an early night. Finally, buy extra coffee.
Ben Ward, assistant vice-principal for teaching and learning

Don't be afraid of DVDs

Rather than having a mad rush to get everything done before the final bell, pace yourself. Is it the end of the world if that scheme of work needs to be written during a weekend or two of the holidays? Can the new displays wait until the week before term begins? Instead of tidying the stock cupboard over your lunch hour, could you sit with a book and eat your lunch slowly, instead of in the usual 30 seconds?
Don't be afraid to use film – not just bunging on a DVD, but making it productive. You could show a series of clips from the BFI's film archive to introduce students to topics they will study in September or to consolidate learning from this year. How about using clips from Cool Runnings to teach physics, Enigma to teach sequencing or Happy Feet for concepts relating to geography, nature and environment?
Into Film offers free lesson plans and resources for using film in the classroom, which can ease the burden of the final few weeks of lesson planning. The BBFC and Film Education archive offer similar resources relating to a wide range of primary and secondary subjects. And if your headteacher disagrees, you can always show them this study which explores the many educational benefits of using film creatively in the classroom.
Make yourself a holiday calendar and fill it with things you will do with your precious six weeks of freedom. Organise day trips, arrange to meet up with friends and plan a holiday. Teachers can forget about their own needs in the rush of the job, but for once, be selfish and start to look forward to your well-earned time off.
Elizabeth Aubrey, education journalist and former lead practitioner and SLE

Hang in there until you get your school to yourself

Do not attempt to clear your in-tray before the end of term. Instead, accept that everyone else in the building will be looking to dump every invoice, order, request, policy and HR issue on your desk at 2.55pm on the last day of term to clear their own. It's un-fightable. Accept it. Then plan your first week of peace. Find a cheesy radio station to play loudly in the office, and start digging out your open-toed footwear, tops with slogans and cut off trousers for that magic time without a staff dress code.
Have a response prepared for the inevitable, "Are you going anywhere nice this summer?" Try to avoid sarcasm and swearing. A simple "nothing planned" will suffice. Anything starting with "No, I'll be stuck here for six weeks while you lot gad off around the globe" is probably best avoided.
Finally, hang in there. Count the days until you get your lovely school to yourself, with no staff, no students, just you, the site team and a couple of IT guys crawling around in the suspended ceiling. Bliss.
Hilary Goldsmith, director of finance at a secondary school
Comments
No comments made yet. Be the first to submit a comment
By accepting you will be accessing a service provided by a third-party external to https://edcentral.uk/