The importance of teaching knowledge (not just skills)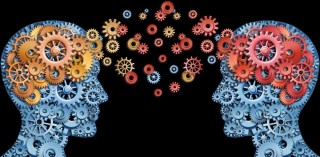 As much of the world clamoured to define the term "21st-century skills" and explain how teachers could instill them in their pupils, Daisy Christodoulou took a step back. In her 2013 book Seven Myths About Education, she identified, addressed and subsequently demolished seven assumptions that pervade teacher training and classroom practice but don't have a shred of evidence to support them.
The seven myths identified were:
T

hat facts prevent deep understanding.



That teacher-led instruction demands passivity in pupils.

That the 21st century (and its ways of working) have changed everything.

That with the internet, and Google in particular, you don't have to learn facts because you can always look them up.

That we should teach transferable skills rather than subject knowledge.

That projects and activities are the best way to learn.

That teaching k

nowledge is indoctrination.



Christodoulou asserts that you can only teach skills if they are rooted in knowledge – you can't play chess well unless you learn the rules, she says. What's more, knowledge needs to be committed to long-term memory so students can use it automatically as they go about refining their skills.
Christodoulou argues that educational innovation must be informed by evidence, particularly cognitive psychology. What's more, the impact of practices and policies should be evaluated, rather than assuming that they are effective because that is how things have always been done.
"We need to reform the main teacher training and inspection agencies so that they stop promoting completely discredited ideas and give more space to theories with much greater scientific backing," she writes.
The influential American educator ED Hirsch says the book is as relevant to the US as it is to UK and even attributed the failure of the No Child Left Behind (NCLB) policy (which stipulated all pupils should make progress in reading and maths every year) to these myths. "If educators had been less captivated by anti-knowledge myths, they could have met the requirements of NCLB, and made adequate yearly progress for all groups," he wrote. "The failure was not in the law but in the myths."
Now Christodoulou, who is head of assessment at Ark Schools, has written a second book. Making Good Progress? The Future of Assessment for Learning. is an evidence-informed discussion and analysis of formative assessments – sprinkled with ideas and tips for best practice.
The book was published in February 2017– and it couldn't come quick enough for the many schools struggling to establish reliable assessment systems in a world after levels. Christodoulou helpfully highlights where assessment has gone wrong in the past, and how we can learn from these examples. She also discusses ways to design more reliable and sustainable assessment systems, argues that assessment for learning too often becomes assessment of learning, and looks at why marking and feedback are not the same thing.
For more info about Christodoulou and her work, check out our Beginner's Guide to Daisy Christodoulou.
Inspired by evidence-based practice? Visit EdResearch, our searchable library of education research (EdCentral members). If you're a teaching professional or school leader and not already an EdCentral member, you can join for free. Take a look at this page for more info. For all our latest updates follow @EdCentral on Twitter.
---
Comments
No comments made yet. Be the first to submit a comment
By accepting you will be accessing a service provided by a third-party external to https://edcentral.uk/