2 minutes reading time
(414 words)
A beginner's guide to Dr Ben Goldacre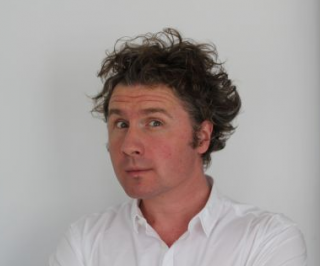 Goldacre is currently a senior clinical research fellow at the Centre for Evidence-Based Medicine in the Department of Primary Care in the University of Oxford. He is also a bestselling author, broadcaster, campaigner and medical doctor who specialises in unpicking the misuse of science and statistics by journalists, politicians, and drug companies.

What is he best known for?
Goldacre shot to fame with his first book Bad Science, which has sold more than 500,000 copies to date. His follow-up Bad Pharma addressed bad behaviour in the pharmaceutical industry and medicine more broadly. He wrote the weekly Bad Science column in the Guardian newspaper for a decade, and still gives talks on the misuse of science and statistics in medicine, business, journalism, and government.

What is it all about?
Goldacre believes that evidence-based practice is not simply about telling teachers what to do, but empowering them and freeing the profession of government, ministerial and civil servant influence. In 2013 Goldacre conducted an independent review for the Department for Education on improving the creation and use of data in the teaching sector. He advocated for the importance of engaging teachers with relevant evidence, and suggested that education was lacking the infrastructure to do this effectively. In his academic work, Goldacre runs the EBM DataLab in the University of Oxford, which creates fun tools for collecting and using data more effectively in healthcare and education.

What he says:
"People who are incompetent suffer a dual burden: not only are they incompetent, but they may also be too incompetent to assay their own incompetence, because the skills which underlie an ability to make a correct judgement are the same as the skills required to recognise a correct judgement."

What others say:
Goldacre is a sought-after expert. In addition to his Guardian column, Goldacre has written for the British Medical Journal and authored government reports. He has made various documentaries for BBC Radio 4 and the World Service on science, libel, policy, and epidemiology and has appeared on numerous TV shows.

Why you should consider reading more:

Goldacre's work on the different arguments and methods for embedding research-based policy into education will prove useful for school leaders and other professionals wishing to work with more evidence-based methods.

Top reads:
---
Inspired by evidence-based practice? Check out EdResearch, our searchable library of education research and follow @EdCentral on Twitter for all our latest updates.
Related Posts
Comments
No comments made yet. Be the first to submit a comment
By accepting you will be accessing a service provided by a third-party external to https://edcentral.uk/