3 minutes reading time
(530 words)
The most important lesson from my NQT year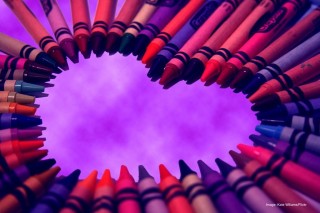 At the start of my NQT year, I took an assertive approach to discipline with my classes. I had high expectations for pupils and I established boundaries quickly. Although this worked to an extent, I couldn't help feeling that something was missing. I just didn't have a connection with any of my classes. I was enjoying what I was doing, but the persona that I was portraying was stopping me from building relationships with the young people in front of me.
I was warm and approachable whilst still having my expectations and boundaries in place. But I wasn't seeing the pupils in my classes as individuals, I was treating them as a class.
There was one pupil who did not respond well to this approach. When this student misbehaved or didn't follow instructions, I would go through the discipline procedures but it would often end up with them being sent out of the room.
I viewed this as a failure on my part and still felt that I was missing something. After observing some teachers and doing some reading, I realised that what I was missing was the relationship.
I technically knew a lot about the pupil in question. I knew that they had a chaotic home life and would often leave classes or be sent out. But I didn't actually know was anything about this child as a human. I hadn't taken the time to really get to know what they liked and disliked or even to have a conversation with them at the start of class. I realised that this was where I was going wrong.
Little things started to make a big difference. Rather than being on the defensive as soon as this student entered the class, I would smile and ask them about something they had told me yesterday – even if that was just checking to see how they got on with their science experiment.
I would take notice of things they were doing that wouldn't be a big deal for most pupils – but for this student, having their positive actions seen was a big deal. I soon realised that this pupil, who I thought had no interest in school or learning, was more at home in school than they were anywhere else.
Changing my approach meant that my relationship with this pupil completely changed for the better. Having them in class was a pleasure and I soon realised that they had a sense of humour and enjoyed aspects of the course.
Boundaries and expectations are important, but seeing children as the humans they are is even more important. We don't all have the same home life and just as adults can be impacted by daily obstacles, so can children. I learned that having a calm conversation can make all the difference.
This was the most important lesson for me over the past year. School is often the place where students feel the most safe and have the most trust. Taking the time to build relationships not only made me feel like a better teacher but made me enjoy my job even more.
This is an edited version of a blog that first appeared here

Related Posts
Comments
No comments made yet. Be the first to submit a comment
By accepting you will be accessing a service provided by a third-party external to https://edcentral.uk/