3 minutes reading time
(514 words)
Stay sharp: a teacher's guide to stationery essentials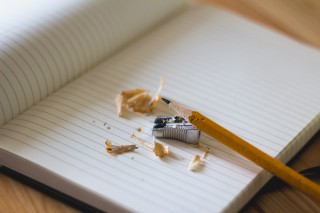 Here are a few tips for getting the most from your classroom accessories. You will quickly learn the importance (and associated stress) of having an adequate supply of whiteboard markers. You can ensure that yours are always nearby by attaching a strip of velcro to the side of your whiteboard, and a little to each pen for safe storage. (An added tip: if you keep your pens facing downwards, the ink will last longer.) You can also glue a little craft pom-pom to the end of them to create handy erasers and, let's be honest, a way to identify them in case any sticky-fingered colleagues come creeping.
---
---
Classroom displays can be a great way of boosting engagement, and if you want your students to understand how relevant your subject is, try creating a space dedicated to "Our subject in the news". You can cut out clippings from newspapers, and print stories from online – you could ask students to contribute too. And if you want some cool artwork for your walls but don't want to spend a fortune on posters, there are programmes online such as The Rasterbator which allow you to print huge posters (made up of A4 sheets) of any image of your choice.
This article is taken from the EdCentral Alternative Student Teacher Manual, which is available to download now for free.
Comments
No comments made yet. Be the first to submit a comment
By accepting you will be accessing a service provided by a third-party external to https://edcentral.uk/