4 minutes reading time
(701 words)
Life goes on, students come and go – but some things stick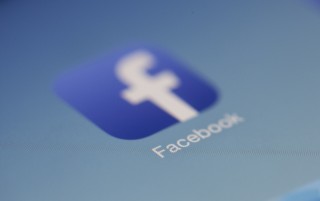 This week I did something that I probably wasn't supposed to: I looked up some of my old students on Facebook. I would never add students or chat with them on social media – despite requests popping up all over the place – but in a moment of procrastination, curiosity got the better of me. So I took a look.

I left that school (my first) three years ago, but I often think about my old classes – and there was one, the first I ever taught, that pops up a lot. Seeing their lives now was great, mostly. I last saw most of those faces on their results day at the end of year 11 – some happy-shocked, some sad-shocked, some tearful. But here they were years later – older, sharper and, in some cases, bearded.
I went deeper into the rabbit hole (I really am a terrible procrastinator) and found Molly. She was a brilliant girl who always asked for extra homework. I discovered that she is now studying history at one of the best universities in the country (that I got rejected from, so extra points to her).
I saw that the group of silly but lovely lads who were always to be found as a foursome, still hanging out, still making faces. Then I clicked through to Kyle, who had so much horrifying stuff going on at home when I taught him that just lifting his head from the pillow in the morning was testament to his character. There he was, with a huge grin on his face and his arms around an equally delighted-looking girl, and a string of loved-up comments about each other underneath. I was so pleased.
Then I remembered Michael, the boy from the same class who died suddenly last year. His memorial page was full of memories from other former students, looking back on his jokes, his football skills, his dapper fashion sense. There had been a similar outpouring at the time on the funding page for his funeral – set up by his mum, a single mother with three other children to take care of – which had well exceeded its target.
And then I saw Lee. Lee was also in that class and he was… a handful. I taught him for three years and he held the title of benevolent class clown the entire time – he was always ready with a joke, many of which had me biting down to suppress a smile. He loved doing impressions of people. He loved his classmates and they loved him back, even when he affectionately took the mickey out of them.
But he did not love literature. He was incredibly smart (obviously, that sense of humour was the work of a sharp mind). That same sharp mind, however, really did not want to analyse language. He loved to read to the class – I still remember his version Mr Birling from An Inspector Calls, delivered in a crazy, pompous voice, with lavish hand gestures.
But when it came to writing, his attention wandered off and I would have to cajole him into turning out a passable paragraph. He scraped through with a C in the end, to both of our delight, but I wouldn't have bet on much of our learning sticking with him.
His profile picture showed him holding a baby. A few clicks confirmed that Lee was a dad now, and a proud one – all of his recent profile pictures featured his son, with Lee often gazing lovingly at him. Then there was a picture of Lee's dad – a big, stocky man – holding the baby. And underneath Lee had commented: "Lol, he's like Lennie from Of Mice and Men."
And there it was. A throwaway comment under a Facebook picture that I wasn't supposed to see, which raised the biggest smile of all. It wasn't a big thing, or something that would make sense to people who haven't been teachers, I expect, but Lee had remembered Of Mice and Men and referenced it on Facebook. Life goes on, students come and go, lives begin and end, even, but some things last, even when you don't expect them to.
Related Posts
Comments
No comments made yet. Be the first to submit a comment
By accepting you will be accessing a service provided by a third-party external to https://edcentral.uk/