4 minutes reading time
(775 words)
A beginner's guide to Professor Stephen Machin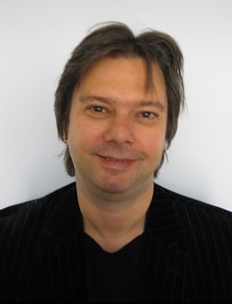 Where does he work?

Stephen Machin is currently a professor of Economics at University College London. He also works at the London School of Economics, where he serves as the director of the Centre for Economic Performance. He gained a PhD from the University of Warwick for his thesis on the impact of trade unions on economic performance.

Quick facts

Born: 23 December, 1962
Nationality: British
Twitter: @s_machin_

What's it all about?

His paper, Changing School Autonomy: Academy Schools and their Introduction to England's Education (co-authored with James Vernoit), examined the differences between academy schools introduced by the Labour and Coalition governments. Machin has been insistent that the success of academy schools introduced under the New Labour government cannot be used as an indicator of the future success of academies introduced by the Labour government in the early 2000s.
While Labour-introduced academies (from 203 community schools with poor-performing pupils from disadvantaged areas) demonstrated an improvement in GCSE performance, Machin argues that the same results cannot be expected from schools converted under the 2010 academies act. This, he suggests, is due to the fact that newer academies tended to be better than average schools – schools with an outstanding Ofsted rating even had their applications for conversion "fast-tracked" by the Department of Education.
In essence, Machin suggests that post-2010 academies did not undergo conversion as a means of combating poor performance by disadvantaged pupils, a theory backed up by the fact that many have reduced their intake of such children. While not a damning critique of the 2010 academies act, Machin's extensive research into its consequences suggests that the rapid conversion programme has been rolled out as a means of granting schools autonomy from local authority as an ideological, not an educational, matter.
What does he research?

Professor Machin's career as an economist began with a focus on skills, trade unionism, and wage-inequalities. Machin produced considerable research on the minimum wage in the early to mid 1990s, with his most significant argument being that, correctly set, the introduction of a minimum wage does not result in job losses or harm the economy.
With a focus on skills-based economics, moving into education was a natural progression, and Machin has been highly productive in the field as it relates to inequalities and social mobility for the past 15 years. He contributed extensive empirical evidence that education reduces property crime, and recommended that subsidising schooling and increasing skills levels can reduce crime in the long run - prior to his research, there was little UK-based work to support this.
Professor Machin's early forays into the economics of education also identified significant generational difference in educational attainment. Noting a fall in social mobility for children born in the 1970s with poorer parents, Machin's research attributed this to educational upgrading being focussed primarily on people with richer parents.

"Improving education amongst offenders and potential offenders should be viewed as a key policy lever that can be used to combat crime." Reflecting on the UK's low levels of social mobility, he says that despite an overall improvement in educational opportunities for those from low-income homes, an 'ever-escalating educational arms race' has meant the middle classes have continually found 'new ways to retain their upper-hand'. "The UK's low level of social mobility is not just a problem for those from poor families; it's a problem for the economy too. The large number of young people who are not able to reach their full potential is a tragic waste of talent with a significant economic cost that will have implications for the future."
"Over the last decade or so,.. it has been from economists at the London School of Economics, notably Jo Blanden and Stephen Machin, that the highest-profile and most influential findings on social mobility have come." David Kynaston (The Guardian, 5 Dec 2014)
Why you should consider reading more:

Machin's frequent collaborations with other researchers carry significant merit for offering sober and reactive to modern educational policies and initiatives. His proactive work is also essential reading for anybody who wishes to understand the challenges and pitfalls of the educational landscape, such as his extensive research into the uses of education in preventing crime and the halting the development of criminals, and on wage inequality among postgraduate students. Given the priority afforded to improving social mobility by successive governments, his work in this area, particularly with the Sutton Trust, is an important evidence base, to help inform UK policymaking.
---
Inspired by evidence-based practice? Check out EdResearch, our searchable library of education research and follow @EdCentral on Twitter for all our latest updates.
Related Posts
Comments
No comments made yet. Be the first to submit a comment
By accepting you will be accessing a service provided by a third-party external to https://edcentral.uk/